The start of the school year and mounting return-to-office pressures, coupled with rising temperatures and deteriorating outdoor air quality, are sending more people indoors. Facilities managers know, however, that indoor air quality concerns from the COVID pandemic remain. Just over half (52%) of Americans reported they feel uneasy about being in crowded, indoor spaces due to germs, according to an indoor air quality survey the Harris Poll conducted for R-Zero in May. 
Many additional threats lurk in the indoor air we breathe every day, according to Katherine Pruitt, national senior director for policy at the American Lung Association, in an Aug. 15 NPR article. "In general, fresh air from outside is better than no fresh air from outside," Pruitt said. Although the exchange of indoor and outdoor air makes HVAC systems a primary entryway for airborne dangers to enter buildings, the EPA says that moisture, combustion sources, cleaning supplies, paints, insecticides and building materials are other concerning sources of indoor air pollution.
High humidity, flooding and leaks can "support the proliferation of germs, pathogens, mold, dust mites, allergens or actual toxins," Pruitt noted, adding that carbon monoxide can be emitted by combustion appliances like gas stoves and space heaters. 
Tyler Smith, vice president of healthy buildings at Johnson Controls, said in an interview that climate change-related issues, particularly heat waves and wildfires, are impacting building occupants and operators as well. As more workers return to the office, they expect buildings to offer comfort and respite from the heat.
New recommendations from the Centers for Diseases Control and Prevention and a new indoor air standard from ASHRAE, alongside a demand for healthy buildings, have pushed owners and operators to improve indoor air quality as well. The ASHRAE standards will gradually become requirements as states and municipalities adopt new building codes.
---
"There has been this surge in demand for healthy buildings in the context of an already changing climate."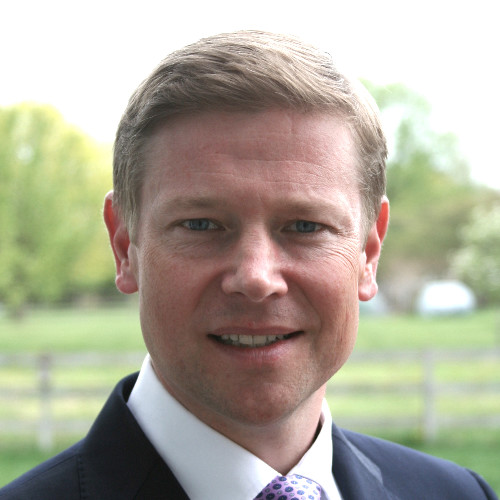 Jason Hartke
Executive vice president of advocacy and policy at the International WELL Building Institute
---
In addition to addressing those many indoor air quality concerns, facilities managers must meet sustainability targets, keep tenants comfortable, maintain and service their ventilation systems and stay under budget — a seemingly tall task. But experts say it can be done. 
IAQ, energy efficiency and decarbonization
"There's this misconception that you can either have a decarbonized building or a healthy building and one with good indoor air quality, but not both," Johnson Controls' Smith said. "We exist to demystify that and educate and train [operators] on how both are possible." Smith says that the intersection of air quality and decarbonization is the highest-priority focus for his team.
Improving IAQ calls for accurate and continuous air quality measurements that can provide data-driven insights, reassuring office occupants that they are "breathing healthier and safer indoor air," Tom Kennedy, president of air quality measurement company TSI, wrote in a Facilities Dive opinion piece. 
Smith notes the importance of monitoring both indoor and outdoor air quality as well as ensuring that HVAC and ventilation systems are operating properly. This comes down to proper maintenance planning and execution, such as regular filter changes, as well as weatherization strategies like retrofitting windows with glass that keeps heat outside of buildings, he said. 
In an interview, TSI's Kennedy named two additional strategies for improving indoor air quality: dilution, or bringing in fresh outside air that is better than indoor air, and filtration, including using ionization filters, to trap and separate particulates. Kennedy also suggested dedicated ventilation systems that isolate particulates from sources like photocopiers, printers and cleaning supplies so that they do not mix with building air. 
The benefits
These experts say improved indoor air quality provides numerous benefits to occupants' health and well-being. 
"From a climate standpoint, there's a whole series of environmental impacts. But there's also a whole series of health impacts," Jason Hartke, executive vice president of advocacy and policy at the International WELL Building Institute, said in an interview. "There has been this surge in demand for healthy buildings in the context of an already changing climate."
IWBI, which certifies building health through its WELL building standard, underscored these cost- and productivity-related benefits in its December 2022 report "Investing in Health Pays Back." 
The report found that higher ventilation rates increase employee productivity from $6,500 to $7,500 a person per year, and that increasing minimum ventilation rates in U.S. offices from eight to 15 liters per second would provide an estimated $38 billion in annual economic benefits. The IWBI research also pointed to a 61% to 101% improvement in cognitive function as a result of enhanced indoor environmental air quality.
Hartke added that although many operators think of how indoor environment improvements can help worker productivity or health, there is a lack of awareness about the significant economic returns that come from healthy buildings.
"Healthy building certifications help boost rent premiums between 4.4[%] and 7.7%," he said, citing research from the MIT Center for Real Estate Research. "That's a material economic benefit, and a major driver, but … that aspect of the business case is not [looked at] as much."
Conversely, a study by the National Institutes of Health highlights the high cost of air-related worker illnesses in the U.S. Respiratory infections lower productivity by an estimated $19.4 billion each year, it found, corresponding to $1.9 billion to $2.7 billion in lost productivity. Improving IAQ could reduce these infection cases by 10% to 14%. According to additional research by the Harvard T.H. Chan School of Public Health and Harvard School of Business, better managed IAQ can "conservatively return $750 to $800 per employee per year." 
The Harris Poll's indoor air quality survey revealed that 74% of workers would prioritize a healthy indoor environment over extra monthly personal stipends or free lunches. 
Paying for upgrades
Labor shortages and capital improvement costs mean that implementing strategies to improve IAQ is not always so easy or cheap. Due to recession fears and leasing activity declines, facilities managers can find it difficult to justify the costs to owners and investors. As a result, private- and public-sector organizations have begun performing cost-benefit analyses on buildings to determine how future cost savings can subsidize building retrofits and upgrades. 
"When we're successful, it's because we've had a plan … [a] five-, 10- or 20-year capital plan for a facility," Randy Fink, managing director of property management at JLL, said in an interview. "Frequently, as new technologies or new vendors come on board, we do that payback analysis and say, 'Does this pay for itself in a year, or five years, or never?'" 
"Those kinds of capital items for an existing building are huge, and so it's not the kind of thing you do willy-nilly. But, as the opportunity comes up, it's a chance to take advantage of necessary capital expenses and use it for both sustainability and for driving energy efficiency," Fink said. 
Hartke pointed to recent changes to commercial building tax deductions under the Internal Revenue Service's Section 179D, an incentive that aims to make certain buildings more efficient. The deduction, which has been in effect since 2006, was made permanent only in late 2020, with a new and enhanced version signed into law last August as part of the Inflation Reduction Act. 
"This incentive has been around for a long time, but there was never much runway," Hartke said.  Previously it often was applied retroactively, he explained, making it difficult to meaningfully deploy capital toward building improvements. 
"That tax deduction has a huge impact on driving energy efficiency, and there are so many synergies … between energy efficiency and improving indoor air quality. [A] lot of the solutions that are being adopted are more integrated, and [owners and operators] are getting more bang for their buck," he said.
Smith noted that gauging and benchmarking building performance is imperative for finding cost-effective upgrade strategies because doing so can identify inefficiencies. Eliminating those inefficiencies could result in significant cost savings. 
"That would then minimize, if not completely offset, the cost of the retrofit of something like blinds or a white roof," Smith said. "That's always where we need to start. We've got to confirm that the building is actually operating like we think it should." 
Benchmarking is also key to obtaining energy-efficiency, sustainability and healthy building certifications such as LEED, Energy Star and WELL.